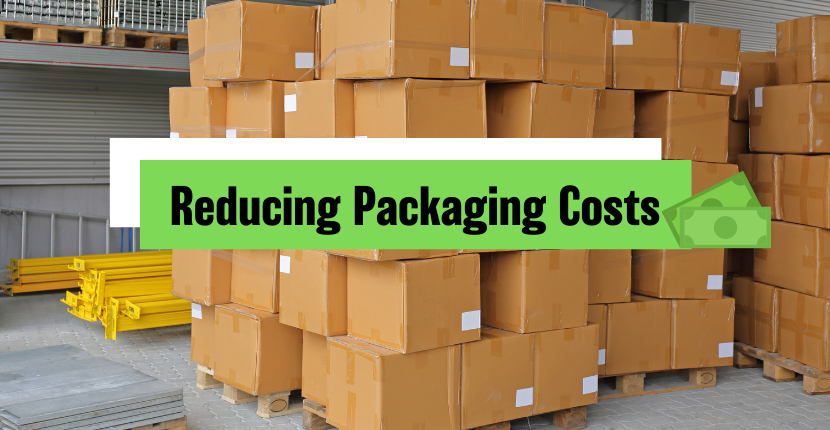 Although packaging may be a vital part of your business, it doesn't need to be the most expensive part. As a premier box company in Chicago that buys and sells used boxes, we know all about reducing packaging costs. Check out our 4 tips below on how your company can reduce packaging expenses this year.
Reduce Cardboard Use
Less cardboard use means less money spent. Your company can maximize packaging space by analyzing product size and matching with the accurate sized cardboard box. Just remember that quality is key, be sure to actively check for compliance with packaging legal regulations and policies. By packaging products with precise box sizes, your packaging will be minimized resulting in a money saving solution!
Package Properly
Your company can minimize product waste by ensuring the use of proper packaging for each product. By taking space, temperature, and transit into consideration when picking your materials, your company will be sure to save a dime or two! Leader Box offers quality packaging supplies from packing peanuts to stretch rolls. Inquire with us here.
Organize Your Inventory
Every so often it's important to check your inventory and see where extra product may lie. Staying organized can help your business identify infrequently used packaging materials and group them together for optimal use. This will allow your warehouse to stay organized and use product that may have been forgotten.
Cardboard Box Recycling
As a company that believes in a greener alternative, we strongly encourage cardboard box recycling. Here at Leader Box Corporation, we will buy or sell your used, misprinted, obsolete boxes helping you to reduce your cost. Contact us for a quote today.
Leader Box Is Here to Help
By taking packaging costs seriously, you can discover valuable cost saving techniques for your company that will help to increase your profit margin. We at Leader Box Corp, your "package store near me", can help you find great deals on Gaylord boxes, corrugated boxes, surplus boxes and more. We provide high-quality used boxes for a less expensive price resulting in a cost efficient solution for your business. Get in touch with us today online or by calling (773) 890-4500!