Benefits of Cardboard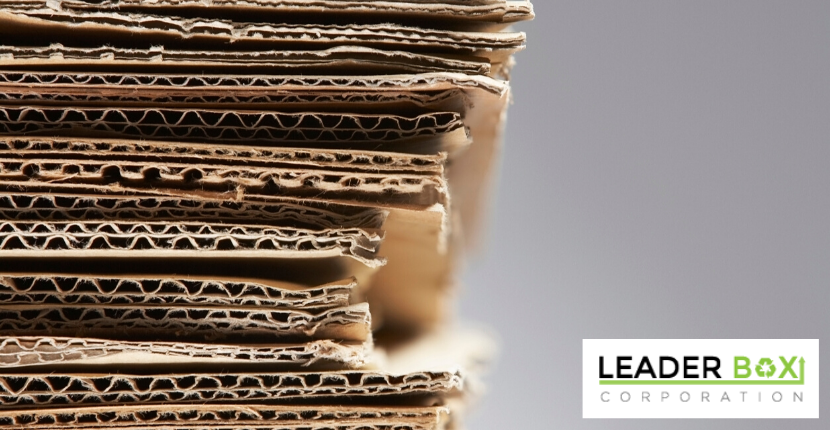 Cardboard is the packing material for many companies. Its durable construction ensures the material can carry a wide range of weights, protects against moisture and is cost-effective. Also, there's a good chance that you won't be running out of the material anytime soon. Below, we will go over just a few reasons why cardboard packaging is the best packing product.
Protection
Cardboard is made from arched paper known as "fluting". This fluting provides a cushion for any product, keeping items inside safe. Depending on the amount of protection that is required carboard boxes can range in sizes. Moisture is also kept away from the products inside of the box.
Affordability
With cardboard boxes being as affordable as they are, they thus have become the #1 packaging product. We, here at Leader Box, have a wide range of boxes varying in sizes, shape and thickness. We are in the heart of Chicago and has been the Midwest's one stop shop for boxes and packaging supplies for over 60 years. We are the largest complete packaging house for surplus corrugated boxes, and we can furnish you with all of your packaging needs including, but not limited to, stock boxes, custom boxes, bubble wrap, stuffing papers, stretch film, poly bags and much more! We have the best products at the best prices! The ordering process is as simple as can be. Check it out!
Flexibility and Light Weight
Cardboard boxes, as we stated before, come in a wide range of sizes and are also very light weight. Their light weight makes it easy for carrying conditions. No one wants to carry a heavy package for a long distance! Shopping for boxes at Leader Box makes it simple because we have every and any size you need. Here, you will be able to find a good cardboard box to accommodate the dimensions you need!
Have we convinced you that the cardboard box is the best packaging material?! Cardboard boxes are the least expensive material, don't require high labor costs, and are easy to recycle! Make sure to check out the boxes that are available right now at Leader Box. We always have special monthly pricing going on. Once you find the size of the box you want, head over to our other packaging supplies we offer to help guarantee whatever your packaging a safe arrival!